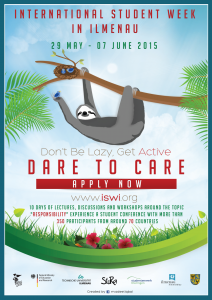 Dear future ISWI participants, we have great news for you. Since 12th December you can apply for participating in ISWI 2015. We are very sorry for the delay. Therefore, we extended the deadline for submitting the application to January, 10th 2015 (11:59 pm Central European Time).
Furthermore, you can have a look on our new ISWI 2015 website. There, you can find out more about the conference programme.
We wish you good luck and a successful application!
Best regards,
your ISWI 2015 Organisation Committee